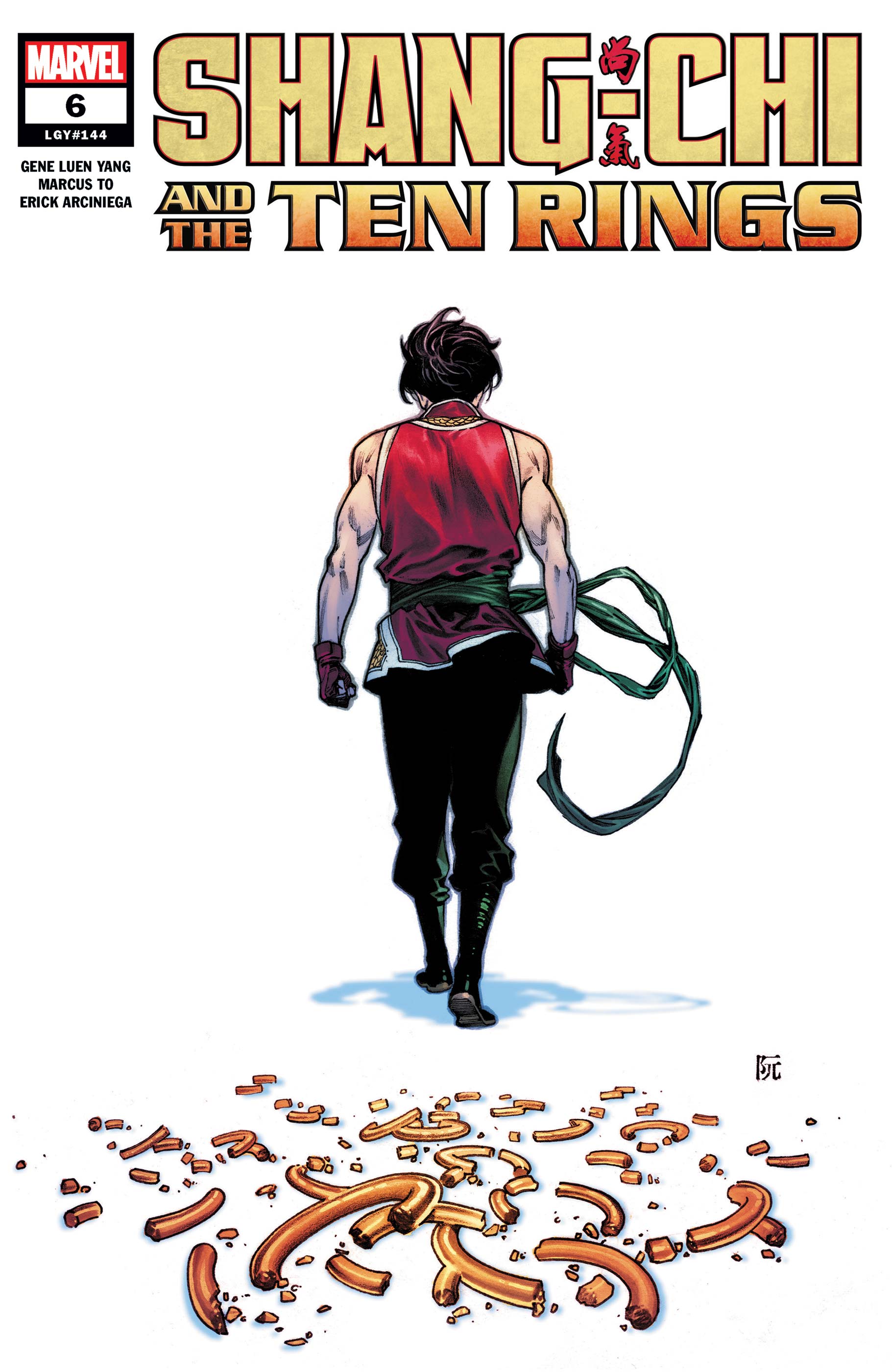 Written by: Gene Luen Yang
Art by: Marcus To
Colors by: Erick Arciniega
Letters by: VC's Travis Lanham
Cover art by: Dike Ruan, Matthew Wilson
Cover price: $3.99
Release date: December 28, 2022
Shang-Chi and the Ten Rings #6 brings the second arc of Gene Luen Yang's run with a final fight between the last three competitors in the Game of Rings. The winner takes it all!
Is It Good?
Shang-Chi and the Ten Rings #6 is not bad. In fact, it's pretty darn decent, and I liked it more than I thought I would.
When last we left Shang-Chi, he was the last of three competitors in the Game of Rings in the Ta Lo dimension. The winner of the game has the right to be the bearer of the Ten Rings. Now, the competitors, Shang-Chi, Shang-Chi's longtime rival Shen Kuei, and the Red Cannon, make their way to the final arena – the Red level.
The final fight has a few twists and turns, the Wyrm of Desolation sneaks into the fight to turn the tide, and one of the players reveals a secret that changes the outcome. In the end, of course, Shang-Chi stands victorious.
The outcome was predictable, but the status quo of one of the combatants is changed (for the better), giving Shang-Chi another source of conflict in the future. Also, Shang-Chi has fully accepted his role as the bearer of the Rings, so the "am I worthy?" whining is finally over.
The art by To and Arciniega is excellent. The action is imaginative, with a healthy blend of martial arts moves and magic, Arciniega's coloring is vibrant, and the overall energy of the book is on-point.
---
About The Reviewer: Gabriel Hernandez is the Publisher & EIC of ComicalOpinions.com, a comics review site dedicated to indie, small, and mid-sized publishers.
Follow @ComicalOpinions on Facebook, Instagram, and Twitter
---
Final Thoughts:
Shang-Chi and the Ten Rings #6 ends the second arc with a three-way fight that leads to a new status quo for one character, a rekindling of old rivalries for another, and predictably cements Shang-Chi's role as the bearer of the Ten Rings. The writing execution and art are solid from front to back, and the ending is relatively satisfying.
8/10