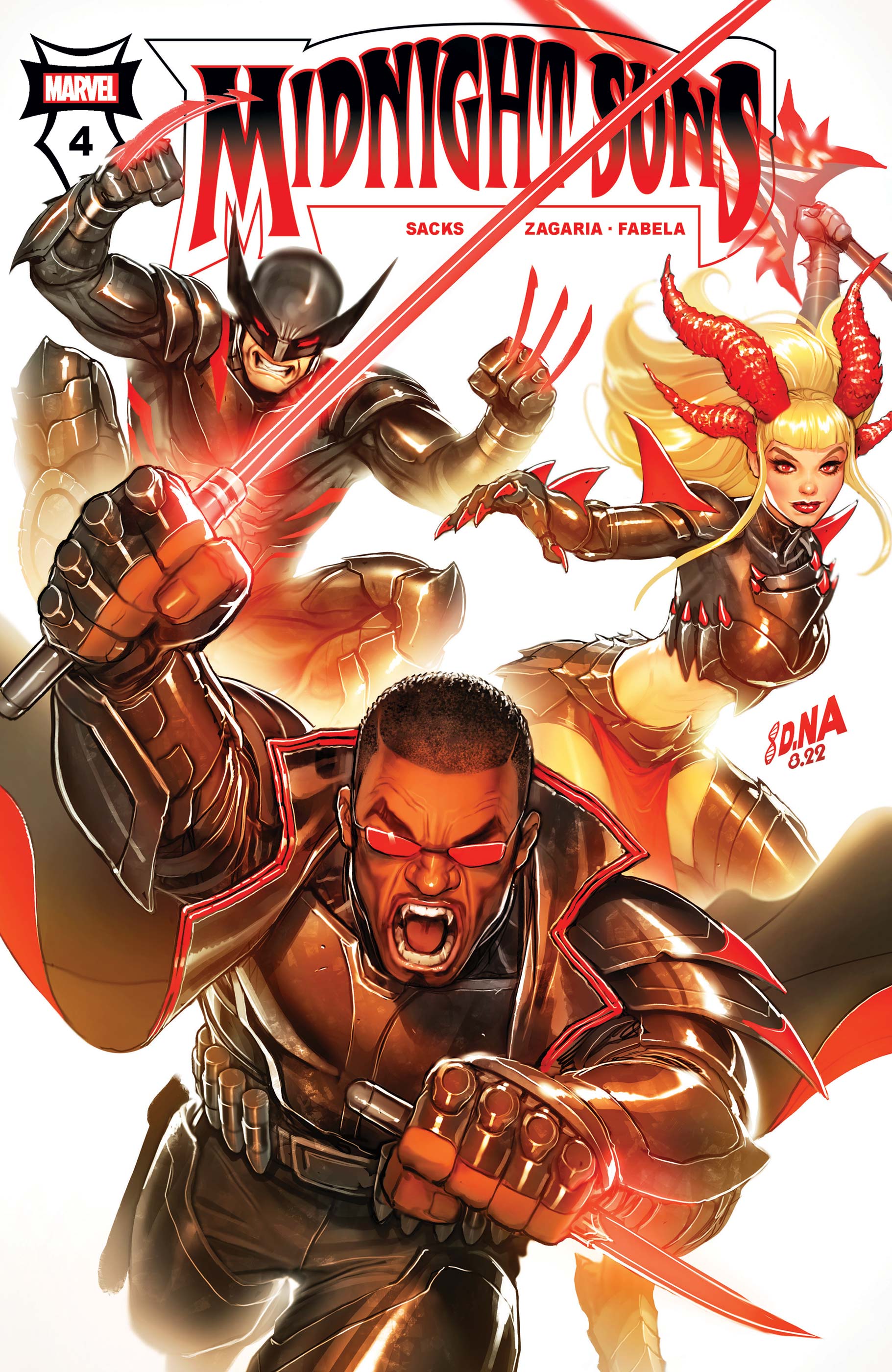 Written by: Ethan Sacks
Art by: Luigi Zagaria
Colors by: Antonio Fabela
Letters by: VC's Joe Sabino
Cover art by: David Nakayama
Cover price: $3.99
Release date: December 28, 2022
Midnight Suns #4 brings the team one step closer to facing Valtorr before the demonic lord can use Zoe Laveau as a conduit to invade Earth. Unfortunately, not all is as it seems.
Is It Good?
Midnight Suns #4 is fine. Compared with most of the Marvel issues we've reviewed this week, Ethan Sacks' supernatural thriller is one of the better books to come out. To be clear, this isn't a spectacular issue or a game-changer, but Midnight Suns #4 is a solid bit of entertainment for the cover price.
When last we left the team, a Tony Stark/Doctor Strange mashup from an alternate dimension forged mystical armor the team could wear to protect them from the life-draining atmosphere of Valtorr's world. Now, the team teleports to Valtorr's front door, while dealing with a monstrous guardian left by Clea, to attack Valtorr head-on.
As the blurb above suggests, the team's attack on Valtorr reveals the villain is not who they thought, and we learn, courtesy of a flashback, that an old mistake is now bearing unpleasant consequences.
Zagaria and Fabela deliver great art with energetic action, Sacks's script is solid and made better by a bait-and-switch reveal, and the upcoming finale has the potential to solidify the team, as well as change the status quo of at least one character.
---
About The Reviewer: Gabriel Hernandez is the Publisher & EIC of ComicalOpinions.com, a comics review site dedicated to indie, small, and mid-sized publishers.
Follow @ComicalOpinions on Facebook, Instagram, and Twitter
---
Final Thoughts:
Midnight Suns #4 is a solid, supernatural thriller with good pacing, good dialog, excellent art, and a twist ending that promises big things for the finale.
8/10